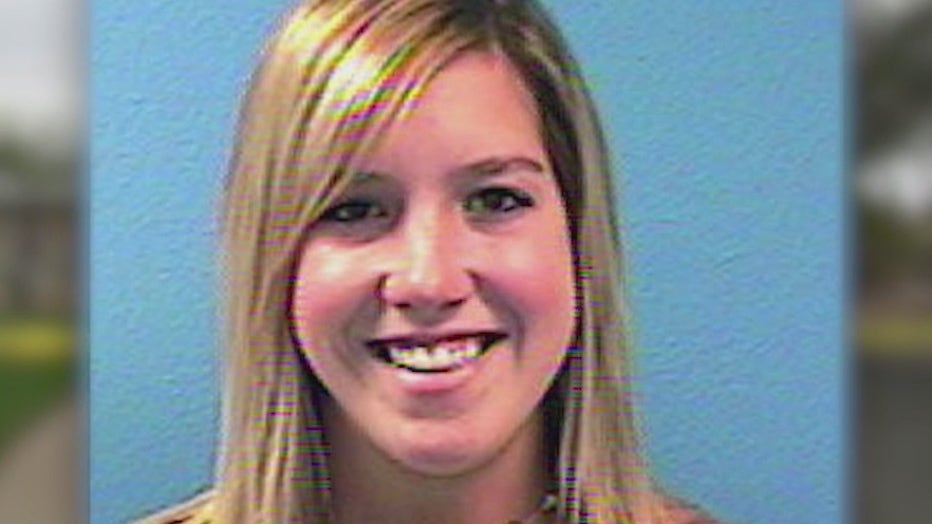 SCOTTSDALE, Ariz. – A judge in Maricopa County has thrown out the DNA sample that led to the arrest of a man accused of killing a Scottsdale woman in 2015.
The murder of Allison Feldman confounded investigators for three years, until the suspect was found.
The suspect, identified as Ian Mitcham, was reportedly found via Forensic Genetic Genealogy.
Feldman found dead in her home
Allison Feldman was found dead in February 2015. Her boyfriend reportedly found Allison dead inside her home.
"This case was one of the worst scenes that I've been to," said Scottsdale Police Detective John Heinzelman.
Court documents revealed graphic details about the case. Her killer allegedly strangled her, beat her, and sexually assaulted her with a beer bottle. The suspect used bleach or chlorine to clean up the gruesome scene, but a large pool of blood remained.
Mitcham, according to our previous reports, was arrested at the Phoenix deli he worked at in April 2018.
Read More: Family continues to wait for justice following daughter's 2015 murder in Scottsdale
Blood collected from Mitcham in 2015
Mitcham's blood, according to the ruling issued by Judger Roy C. Whitehead, was reportedly on file from a DUI arrest made by Scottsdale Police in 2015.
"One vial was meant to be tested by the State in the course of its investigation, while the other vial was meant to be independently tested on Defendant's behalf if he so elected," read a portion of the ruling.
Mitcham, according to the ruling, signed a DUI Blood/Urine Results Destruction Notice, which stated that the second vial of blood would be destroyed after 90 days if a request for testing was not made.
"Defendant's blood, however, was never destroyed. Instead, Scottsdale Police retained custody of the vials until late 2017, when Defendant became a suspect in the 2015 killing and sexual assault of Allison Feldman," read a portion of the ruling. "A subsequent analysis of the blood vials generated a DNA profile that matched the profile found at the scene of the crime. Police later obtained a search warrant to collect a buccal swap from Defendant, and the evidence collected pursuant to that warrant matched as well."
Judge Whitehead, in his ruling, wrote that a police sergeant (now a lieutenant) testified during an evidentiary hearing that he requested an analysis of Mitcham's blood without getting a warrant because "he did not think he needed to get one, and that Defendant did not have a reasonable expectation of privacy in the two blood vials."
DNA test on blood "exceeded scope of consent," judge wrote
Judge Whitehead, in his ruling, wrote that since Mitchem agreed to the taking and analysis of his blood for drug and alcohol testing, the subsequent DNA analysis of his blood exceeded the scope of his consent.
"This Court finds that, under these facts, [Mitcham] had an objectively reasonable expectation of privacy in his blood, and that the State did not have a compelling interest to search his blood through a DNA analysis without first obtaining a warrant," read a portion of the ruling.
For their part, prosecutors reportedly argued that a legal doctrine known as "inevitable discovery" would have applied, since prosecutors believe they would ultimately obtain a DNA example from the defendant via surveillance, ruse, or disposition of Mitcham's DUI or drug possession cases.
However, Judge Whitehead disagreed, stating that prosecutors "did not provide evidence concerning lawful efforts to obtain Defendant's DNA through surveillance or ruse, or how successful law enforcement is in obtaining DNA through those methods," and that prosecutors "cannot demonstrate that it would have been able to obtain [Mitcham's] DNA sample through the disposition of his pending cases without assuming that Defendant was guilty of those offenses."
"This is all to say that application of the inevitable discovery doctrine in this relies solely on speculation, and such speculation alone cannot sustain the State's burden," read a portion of the ruling.
In his ruling, the judge ruled that the extraction of the DNA profile, along with the DNA analysis and the DNA swabs collected from Mitchem are all suppressed as evidence, with the DNA analysis and DNA swabs being deemed as collected due to improper DNA extraction.
Read More Arizona Crime Stories
Tune in to FOX 10 Phoenix for the latest news
(Relate Video) Family continues to wait for justice following daughter's 2015 murder in Scottsdale